Client Executives: Peter, Ruedi, Tilo
Facilitator: Robert Kruse
Session Date: August 2001
Industry: Communications
Stage 2: Prototype
Years in Gestation: 2+
Capital Sought: $5M, $X00M total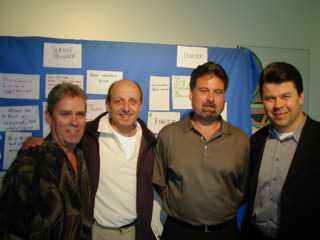 "Best two-and-a-half days in my entire work history and I'm 58 years old!"
- CEO MidNet Inc.

"This program saved us millions! Very practical and very applied. The program is about what makes ventures and venture financing successful. This is the best educational program for startups."
- CTO MidNet Inc.